Yikes! I've lost a big chunk of time. The good news is that I'm finally dismantling my sickbed on the couch.
I made a semi-coherent decision not to blog while I was sick. Let's just say I had what Cambryn had and tomorrow I think I'll try on some skinny jeans and pretend I've been on a great diet.
Late Valentine's Eve I rallied to get started on the kids' class valentines. A normal person would've just gone to Target for some flashy foil Spiderman cards. I, however, was up half the night scrapping, printing and cutting! The kids got them addressed before school so it was all good.
You'll have to use your imagination because I don't have a photo of the finished products. These are treat bag toppers. They were folded in half longways and stapled onto the top of plastic ziploc bags filled with candy. The kids all thought they were super cool.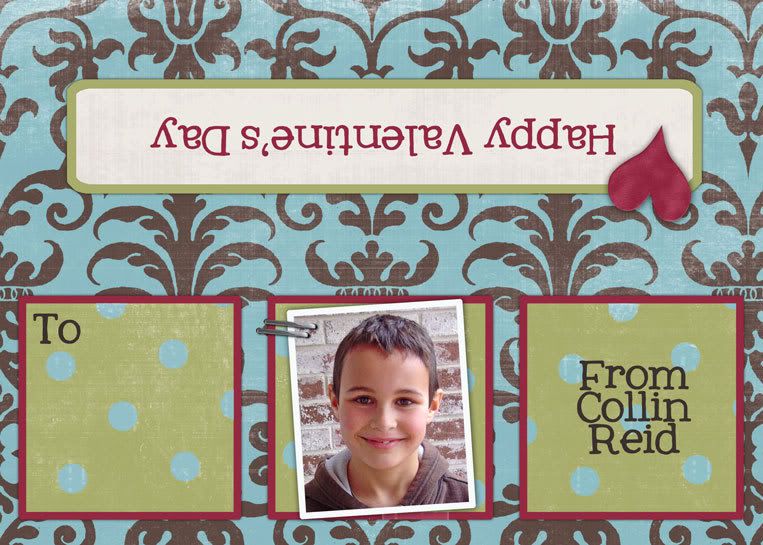 His Valentine
Credits
Here
Her Valentine
Credits
Here
I'm anxious to get back to real life, including blogging and scrapping. Happy Belated Valentine's Day to everyone. I hope it was special.