I'm short on time but here are a couple of new things to look at. The first is a picture of a wall. My mom wanted to know what color I painted my dining room so here it is: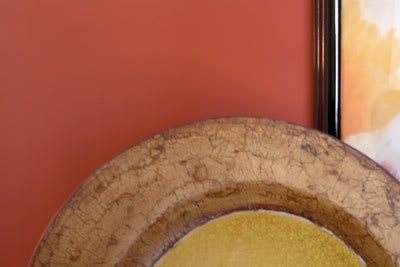 The walls were previously a deep red with blue tones and now they're a deep red with yellow tones, aka "flowerpot."
Are you curious about what my husband had to say?
Husband: (home for an hour)
"I smell paint. What have you been up to?"
Leslie:
"Oh, nothing."
The end.
He hasn't noticed that the walls are a different color. Hmmm.
The other thing to look at is this new layout of my sister and me.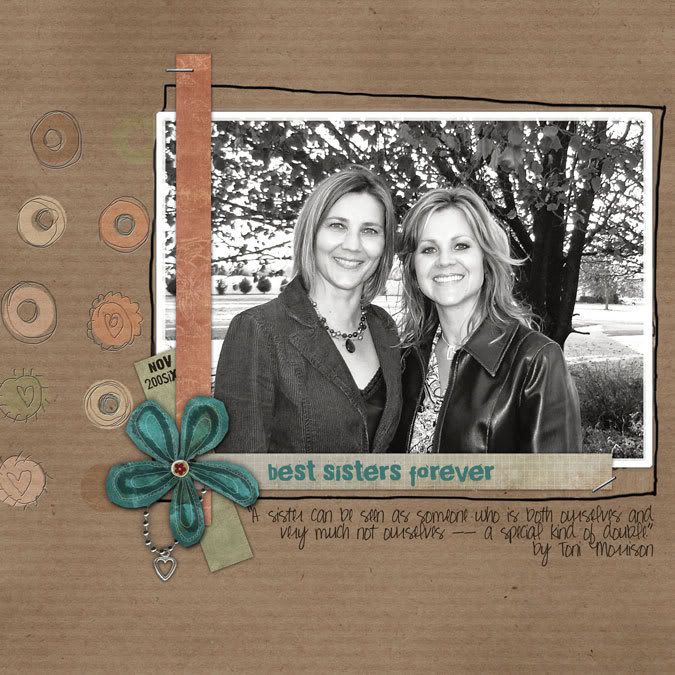 I hope to post another freebie sometime this weekend. OK, back to my domestic kingdom for laundering of royal garments and washing of silver goblets. Bye!